Branding
All products of our company are suitable for pad printing, engraving, embossing or full color printing. With order of minimum of 100 USB flash drives you can get pad printing (maximum of 3 colours), engraving or logo embossing free of charge (does not include products on stock). USB flash drives branding is made before electronics is put into USB flash drives, so we can use higher temperature and pressure in technology. This assures high quality and durability of branding. Before branding we will send you graphic view of your logo on product you chose for free. Then if you approve, we will start production.
Branding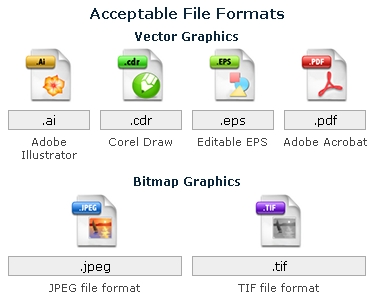 If you are interested in branding your ordered gift items, we recommend to send files created in Adobe Illustrator (*. ai), Corel Draw (*. cdr) or saved as an editable EPS (*. EPS) or PDF (*. pdf). It is necessary to convert all texts and graphics to curves to avoid unexpected changes and distortions while opening files. It is important to specify correctly all Pentone colors.
For full-color printing files containing bitmap graphics (eg *. jpg or *. tif) all files must be submitted with high resolution - at least 300 dpi.
If you don´t have any graphic datas in these formats or resolutions, you will be charged for graphic works. The fee depends on the extention of work.
Pad Printing
Pad printing is a printing process that can transfer a 2-D image onto a 3-D object. This is accomplished using an indirect offset (gravure) printing process that involves an image being transferred from the printing plate (cliché) via a silicone pad onto a substrate (surface to be printed). Physical changes within the ink film both on the cliché and on the pad allow it leave the etched image area in favor of adhering to the pad, and to subsequently release from the pad in favor of adhering to the substrate (material being printed).
The unique properties of the silicone pad enable it to pick the image up from a flat plane and transfer it to a variety of surface (i.e. flat, cylindrical, spherical, compound angles, textures, concave surfaces, convex surfaces).
Engraving
We use laser engraving which is one of the best processing on the market for logo engraving.
Laser engraving is the practice of using lasers to engrave or mark an object. The technique can be very technical and complex, and often a computer system is used to drive the movements of the laser head. Despite this complexity, very precise and clean engravings can be achieved at a high rate. The technique does not involve tool bits which contact the engraving surface and wear out. This is considered an advantage over alternative engraving technologies where bit heads have to be replaced regularly.
Heat stamping (Embossing)
Heat stamping is available for our leather wrapped USB drives. The heat stamping process uses heat and pressure to emboss your text or logo into the drive's body. Heat stamped drives have an elegant appearance and provide a permanent brand that cannot be undone.
First we engrave your company logo on a metal die as a raised image. This die will be fixed in a special hot-stamping machine which heats up the metal. Using pressure and heat the logo will be imprinted on the leather surface.
Full color printing (CMYK)
This way of branding is the best for lot of details on logo. It is ideal option if you use photography or other colourful picture with gentle design or with too many details.
By mixing of 4 colours (cyan, magenta, yellow, black) we will get final printing. We offer this for products with large space for branding, e.g. USB shaped as credit card.